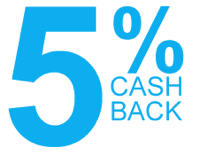 2nd Quarter 2018 has begun! The credit cards below offer a hefty 5% cash back on categories that rotate each quarter. It takes a little extra attention, but I also rack up over a hundred dollars in additional rewards per year without changing my spending habits. You can also buy gift cards with the 5% back now but spend the gift cards later.
None of these have an annual fee, so it costs me nothing to keep them around. New cardmembers may also get an upfront sign-up bonus.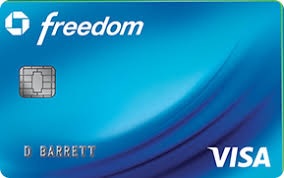 Chase Freedom Visa – $150 Cash Bonus
From April 1st through June 30th, 2018 you can earn 5% cash back on up to $1,500 spent in the following categories:
PayPal (includes eBay purchases and sending money to Friends & Family)
Grocery Stores (not including Target and Walmart)
All purchases made with Chase Pay digital wallet
Enroll each quarter at ChaseBonus.com. As long as you activate by the end of the quarter the rewards are retroactive. All other purchases earn 1% back, with no tiers or expiration of rewards. Technically, you earn Ultimate Rewards points which can also be converted to frequent flier miles instead of cash. Currently, the Chase Freedom card is offering $150 bonus cash back if you sign up and make $500 in purchases in your first three months.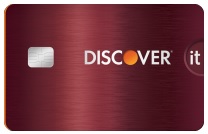 Discover it® Cashback Match
From April 1st through June 30th, 2018 you can earn 5% cash back on up to $1,500 spent in the following categories:
Grocery Stores (not including Target and Walmart). Grocery purchases made at convenience stores, gas stations, warehouse clubs, supercenters, discount stores (or at grocery stores associated with supercenters or discount stores) are not eligible.

Enroll after logging into your online account (look on the right-hand side). 5% rewards won't apply until after you activate your rewards, so it is best to activate now before you forget.
New cardmember bonus. If you are a new applicant and sign up via my Discover Card referral link, you will get a $50 Cashback Bonus after your first purchase within 3 months of being approved. You will also get Cashback Match for an entire year – a dollar-for-dollar match of all the cash back you've earned at the end of your first year, automatically. That means for the first year your 5% cash back purchases becomes 10% cash back, and your 1% cash back purchases become 2% cash back. You can verify this on the application page by clicking on "See rates, rewards and other info" and looking for this text:
Cashback MatchTM: : No purchase minimums. After the first 12 consecutive billing periods that your new account is open, we will match all of the cash back rewards you've earned and apply them to your account in the following one or two billing periods. If your account is closed or no longer in the cash back reward program at the time we calculate your potential award, your cash back will not be matched. You've earned cash back rewards when they have posted to your account by the end of the 12th consecutive billing period. This promotional offer may not be offered in the future. This exclusive offer is available only to new cardmembers.

TERMS OF CASHBACK BONUS OFFER: Get a $50 Cashback Bonus after you make your first purchase within 3 months of being approved. Promotional award will be applied within 8 weeks. The promotional award is in addition to the Cashback Bonus earned on all purchases.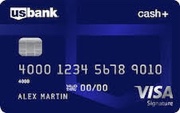 U.S. Bank Cash+ Visa Signature Card. This card unique in that you get to choose the two 5% cash back categories every quarter, out of a preset selection of niche categories like "Fast Food" or "Department Stores".
You also get to choose a single 2% cash back category from a preset selection of broader categories like "Gas Stations" or "Grocery Stores". 1% cash back on everything else. No limit on total cash back earned. However as you see below getting 2% is not that special, so this card is only really good if you spend significantly in the available niche categories. Importantly, you must remember to choose your categories each quarter, even if they stay the same! If you do not choose your categories, all purchases revert to only earning 1% cash back for that quarter.
5% Cash Back at Amazon. Get 5% back at Amazon.com all year long with the Amazon Prime Rewards Visa Signature Card. Prime membership required.
Citi Dividend 5%. This card is no longer available to new applicants, but if you still have the grandfathered card you can activate to get 5% cash back at Home Depot and home furnishing stores during Q2 2018. You are capped at $300 cash back for the calendar year.
Don't settle for the "1% on everything else" that these cards offer. Get 2% cash back or higher. The following cards currently have the ability to offer cash back rewards as high as 2% or even greater. Please read my card-specific reviews for details.