Read into it how you like. 🙂 Via The Big Picture.
Click the image below for full size.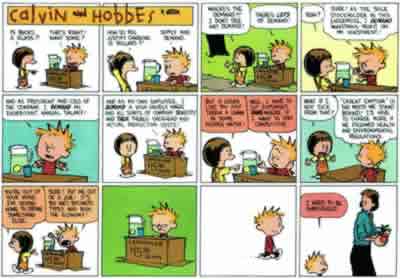 Ah, the timeless creations of Bill Watterson. I own all of the Calvin & Hobbes collections, though I haven't read them in a long time. Definitely saving them for my kids to read someday. Can you believe that most kids these days have never heard of it?