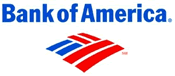 U.S. banks will collect a record $38.5 billion in overdraft fees this year, according to a recent CNN Money article. These overdraft fees accounted for more than 75 percent of service fees charged on customer deposits. Take Bank of America for instance:
The fee is $35 for each overdraft or returned item. However, you will be charged for no more than 10 items per day.
Wow, how considerate of them, only 10 items per day! In my post about the Bank of America overdraft fee class action settlement, people are still commenting about being charged over $400 for what is usually a small mix-up about your account balances. Is it any wonder I avoid using check cards like the plague…
With such high fees, it can be worthwhile to request a "courtesy" fee refund since they were so nice to allow all those overdrafts (and charge the accompanying fees) out of "courtesy".
Just Ask!
I had an overdraft fee from Bank of America last year when I was trying to close out an account. Luckily, I was able to get it refunded to me. You never know if you don't ask, so don't give up the opportunity to save hundreds of dollars with a 10-minute phone call! Here are some things that I think helped:
Be nice but firm. Customer service reps are people. This is not the time to outline all the reasons why their overdraft system is unfair. The employee is never going to be able to admit "Yes, they are unfair!", and you're only going to put them on the defensive. Instead, work with them by making it easy to help you.
Admit you made a mistake, and include your personal story. Perhaps you and your spouse had a miscommunication and lost track of the bank balance. Your contractor finally cashed a check from 8 months ago that you forgot about. A spokesperson from Bank of America recently said they "may waive unemployed consumers' fees on a case-by-case basis."
Mention any of these reasons to help you. Are you a first-time offender? Are you a long-time customer? Do you have other accounts with Bank of America? Credit card, loans, or business accounts? Show them you are a profitable customer worth keeping.
Try different communication avenues. I used to visit my local branch a lot, and have had some good success with going directly there. Your mileage my vary, but also try any combination of Live Chat, E-mail, and Telephone.
"Hi, I was recently charged an overdraft fee when an old check got cashed. I totally forgot about it and it was my fault. However, I've been with BofA for X years, and this is my first overdraft fee. I am calling to see if I am able to get this waived."
Denied? Escalate!
If you're not satisfied with your response, it has paid off for many customers to escalate your request to the "Executive Customer Relations" division of Bank of America. The Consumerist shares some helpful contact information:
Call Executive Customer Relations:
Executive Customer Relations general line: 704-386-5687
Martha Dominguez, Executive Customer Relations Specialist: 714-792-4264
E-mail the BofA Customer Advocate:
Nancy M. Condos
VP/ Customer Advocate
Executive Customer Relations
Office of the Chairman
nancy.m.condos@bankofamerica.com
…or try the CEO!
Kenneth Lewis, CEO: Ken.d.lewis@bankofamerica.com
A sample success story:
Emailed the office of the chairman 2 weeks ago and received a call today from that office. They credited back $440 in overdraft fees. Issue was my fault since i made the purchases but the merchant submitted all transactions for 3 months on one day. Pretty happy with the result.
Write a snail-mail letter to the CEO:
Mr. Kenneth D. Lewis
100 N. Tryon Street.
Mail Code NC-1-007-18-01
Charlotte, NC 28255
Another success story:
Thank you, thank you, thank you. After reading the post about the BoA customer who got $280 in NSF fees refunded, I wrote BoA myself. They had charged me 7 NSF fees in succession (which sucked ass) and was my fault. [...] So I wrote a formal letter of complaint to Kenneth Lewis. This past Saturday, they refunded all of the fees – even though it was my fault. I can't believe it. That rocks. People do have the power.