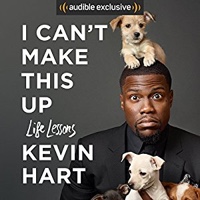 Amazon Audible has an improved promotion where you can get a free 1-month trial to Audible that includes 2 audiobook credits (usually only 1 audiobook credit). Even if you are not a new member, try clicking anyway as it worked for me and I had a previous trial Audible membership. Here's what you should see after clicking on "Start your free trial" and logging into your account: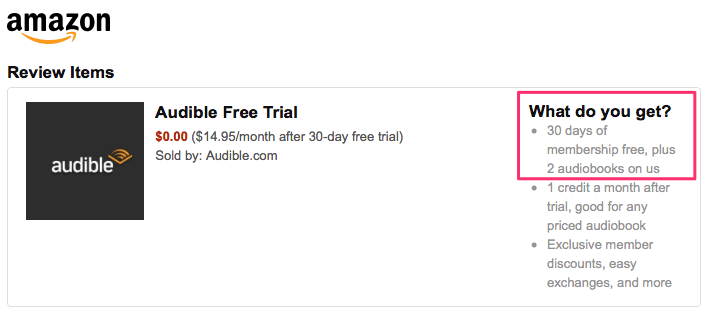 Your Audible audiobooks will remain in your account forever even if you stop the monthly membership fee. So you're basically getting $30+ worth of audiobooks for free. If you do nothing, after 30 days you'll be charged the normal $14.95/month membership fee that includes 1 audiobook credit per month. As with other Amazon trials, you can set it not to renew and still use up the rest of the trial. If you are paranoid, I would recommend picking out two books quickly and canceling right afterward.
Additional Audible membership features include being able to swap out audiobooks if you don't like it after listening for a bit, and 30% off the list price of additional audiobooks. You can even have Alexa read your audiobook to you.

During my first trial, I listened to Shoe Dog (Nike origin story) and When Breathe Becomes Air. Here's my Shoe Dog review; I enjoyed it in audiobook format. When Breathe Becomes Air was poignant, but I think I'd rather have read it as a physical book.
Audible's algorithm keeps recommending that I read The Subtle Art of Not Giving a F*ck: A Counterintuitive Approach to Living a Good Life, so maybe I'll try that one next. I'll probably enjoy listening to this one better, though: I Can't Make This Up: Life Lessons from Kevin Hart.