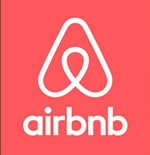 Updated. Airbnb rents out everything from private rooms to entire houses to ancient castles. Here's a list of current promo codes. Use coupon code 20off for 20% off your first booking of at least $200 minimum. You must book by 11:59 pm Pacific on November 1, 2014. Selected fine print:
The 20% discount is valid only for guests who have never completed a booking on Airbnb. To receive the discount, you must book via the Airbnb platform with the discount code as provided in this email prior to booking. You must complete a booking (including host acceptance) using the code before 11:59 pm PDT (California time) on November 1, 2014. The discount applies to the base cost of your reservation up to a maximum value of USD$200 off your reservation (excluding cleaning, service fees or taxes). No minimum length ofstay required.
Alternatively, right now you can get $50 AirBnB credit towards your first reservation via my referral link. Your booking must cost at least $75 to redeem the credit. The standard amount is usually $25, so I'm not sure how long this will last. I confirmed the $50 credit via this example booking screenshot: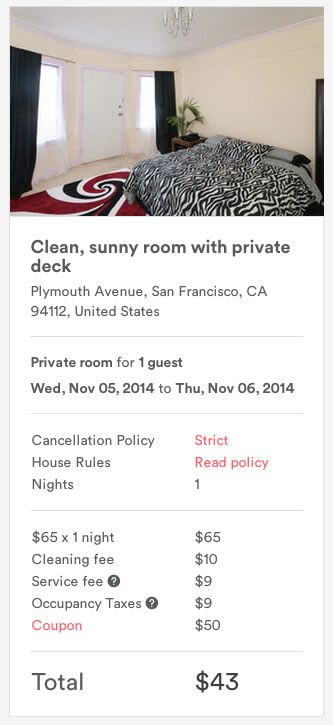 If you haven't seen it, also check out this guy: I Bought an Apartment Just to Rent Out on Airbnb. Share your own Airbnb experiences in the comments.